Won the Jus In Bello fan art competition \o/


Guess who's the happiest fan artist around ?


Mid March I entered the Jus In Bello Fan art competition. I didn't even know that there was an art contest but thanks to the lovely
n4t4ss4 who contacted me by PM and sent me a link to the JIB con page, I was able to apply just a couple of days before the deadline.

I sent two of my fan arts, my Winchesters' Laundry Day and a previously unpublished drawing called Eat it Twilight, that shows Dean strangling an ugly vampire with the tape of an AC/DC cassette tape (I must have been drunk when I thought about something like that...
)

At the beginning of April, I learned I was the winner and needless to say that I was (still is !) very exited by the news. My price is a Jensen autograph. I am really happy because unlike a lot of you guys I don't think I will have the occasion to go to a con one day and this contest will certainly be the one and only possibility for me to have something signed by one of the actors (I don't trust Ebay or even Amazon.com for that kind of things, certificate of authenticity or not...). The fact the autograph comes on one of my drawings is even more fantastic.


The Ladies from the con sent me by mail the autograph (from Italy to Japan, what a travel ! ) and the envelope arrived this morning. What a great way to start the week! (Click on the picture below for full view)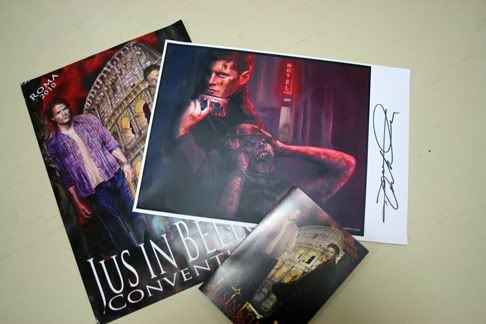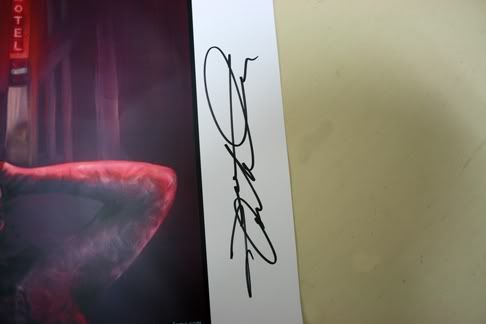 I will post as soon as possible the drawing on my LJ so that you can have a better view but as usual I have to write the article with the whole shebang even if I don't think there will be a very long tutorial this time (I don't see an interesting technical point to explain on this one)

A big thank you to the girls of the JIB con for the autograph and for their help!

That's it!
See you soon